Public Records Search in Australia
The foundation of democracy and government openness is reflected through the easy accessibility to public records. It enables the general populace to evaluate government acts, learn from previous events, and guarantee that the legal system functions as envisaged.
Remember that examining such Australia public records is legal, and if you wish to learn more information about such public records, this article will thoroughly explain the different types of public records accessible in Australia, how to obtain them, and much more.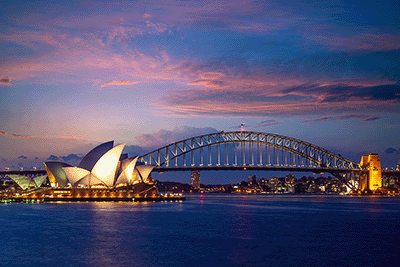 Types of Australia Public Records
In Australia, there are many different sorts of public records, certain of which have been made available online. These records cover a broad variety of topics, ranging from birth records to court and criminal records. Some of the most frequent types of public records in Australia are listed below:
Australia Vital Records
Birth certificates, death certificates, and marriage licenses are examples of vital records. The data exploited from such documentation can be utilized for a variety of purposes, namely establishing citizenship, and verifying identification. These data are simple to locate, but they frequently lack contact information for the individual you may be searching for, such as a phone number or current location.
Australia Court Records
Court records are one form of public record that may be accessed by the public. The information held in court documents varies depending on the type of lawsuit. Nonetheless, it can incorporate details such as who was involved during the court hearings, whether a verdict was reached, how many sentences were completed, if any jail time was required, and so forth.
Australia Criminal Records
Criminal records may not provide all the specifics, but they can inform you whether an individual has been imprisoned for a crime and what sort of crime they were detained for. Because they can reveal information about a person's interactions with police departments, criminal justice experts warn against relying only on these records to determine whether a person is suitable for employment or accommodation.
Australia Driving Records
Driving records provide vital information about a person's license and driving background, including traffic infractions and car accidents. Other critical information, such as phone numbers and present residences, may be concealed from public view to preserve confidentiality.
Ways to Access Australia Public Records
Public records provide insight into the governmental administration and can aid in understanding what is going on in all aspects of society. With the relevant research, you may uncover public data about literally anything.
Let us explore some of the approaches you may use to obtain public documents in Australia.
If you need a birth certificate, a death certificate, or a marriage license, visit Australia's national library, and make a request.
If you are in pursuit for court records, you would need to contact the public records office of the individuals state of residence and request such records. For example, if you wish to view court records from Victoria, you will need to reach out to Public Record Office Victoria. Another approach maybe through researching newspapers articles that can include information about court proceedings and their results.
If you want to search for criminal records in Australia, there are just a few official sources for criminal records. These include state and federal law enforcement agencies that can conduct a local criminal background check. National Police Checks are also available from several authorized firms as well as Australian police authorities. Fingerprint checks are also available through the Federal Bureau of Investigation. The most important aspect of any formal criminal background check is that the individual being investigated must authorize the application.
To obtain driving records, individuals should submit their requests to a driver and vehicle services center, take identification proof, request a copy of the record, and pay the relevant fee.
How To Lookup Australia Public Records Online
Thanks to the Internet, searching for public records has never been simpler. If you know what you're searching for, you can find it on many government-approved websites. You can also get this service on certain third-party websites, but you'll need to know where to look.
The following are a few of the most frequent approaches for looking up public records on the Internet:
What is the Freedom of Information Act in Australia?
The Freedom of Information Act 1982 (FOI Act) provides everyone the right to view copies of files retained by the Australian government and its agencies. The FOI Act requires government agencies to make FOI decisions and offer additional access to any documents released online in an FOI disclosure log. The Information Publication Scheme (IPS) necessitates government agencies to publish a wide array of information to be accessible to the public.
You have a legal right (with certain restrictions) to inspect and obtain copies of documents we possess under the Freedom of Information Act. Most manuals, regulations, and recommendations that we use to make judgments concerning the laws we administer, such as the Migration Act 1958 and the Australian Citizenship Act 2004, are also available. However, documents and records exempted by the government cannot be viewed by the public.
Be sure to visit Public Record Search UK for additional record searches and informative articles of interest.
Advertising Disclosure: This post may contain promotional links. publicrecordsearch.co.uk may be compensated if you use these links.