What Information Can Be Obtained from a USA Marriage Records Search?
Marriage records are public documents that represent the legally binding contract between two people, and such records are surely kept and stored in databases by the National Archives' Vital Records as legal and official proof of the marital union of the couple. Such records contain a list of weddings that have taken place over the span of hundreds of years. Moreover, marriage records are under the category of vital records, which contain information about vital life events that have occurred across generations, be it marriage, divorce, birth, or death records.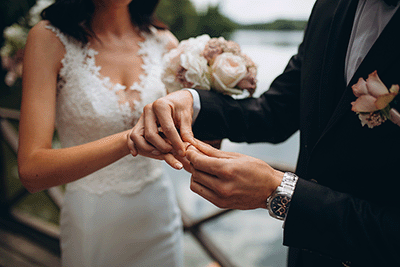 The significance of marriage records lies in the wealth of information a person can obtain from them. For example, you can learn the full names of the married couple, along with the women's maiden name, the location of a wedding ceremony and its date, the couples birth date, the city of birth for each of the couple, and the previous marital status of these couple before their marriage commenced. This information can assist you in finding a person you may be looking for or help you build up a family tree and unravel more details about your ancestors' weddings.
Additional information that can be found includes the names and signatures of witnesses in the wedding, residential location of the couple, which can either be the hometown of the couple, or even their home address.
Lastly, marriage records require both partners to present their identity document (ID) to obtain their legal marriage licenses, thereby ensuring that the personal details in this type of record are accurate.
Where to Begin Your USA Marriage Records Search?
You may want to obtain marriage records for a plethora of reasons, whether it is to locate a family member to reconnect or simply to apply for a driver's license. However, a certified copy of the marriage record can only be obtained by a party related to the married couple, like an authorized party, or a child, parent, or sibling.
You have two options for finding a public marriage record: go to the courthouse and spend a lot of time looking through files and paperwork or perform a quick and straightforward search online.
Most states have transferred all their current marriage records to a computer database, and some have begun to transfer older records as well. If you're investigating your family history and going further back in time, the documents you need might not be available online, but if you're seeking information on your partner or hunting for a long-lost relative, the papers you need are almost certainly available.
Another approach to determining whether someone has previously been married is to go through the local newspaper. Most marriages are published in local newspapers' sections, and even the tiniest newspapers now have websites. You can find the marriage announcement by looking for the names of one or both persons engaged in the marriage. 

Advertising Disclosure: This post may contain promotional links. publicrecordsearch.co.uk may be compensated if you use these links.