How To Lookup UK Immigration Records
There are a few ways to lookup an individual's immigration records in the UK. There are some limitations on what information is publicly available. The first step is to determine what you want to use the information, whether it's for research or for official purposes. Then you can find the easiest path to access that information, many online resources allow you to apply for or access these types of public records through an web portal.
If you're trying to research immigration records from your ancestors then a genealogy website or the National Archives might be a good starting point. If you need official documentation of your immigration record or for a family member, then you'll want to reach out directly to the official UK government website. You can see some of the most popular methods below on how to access UK immigration information.
Different Ways To Access Immigration Information
Some immigration records may be restricted due to data protection laws, and some records may not be available to the public without expressed permission. If you need a current immigration record, you will need to inquire with one of the government run agencies above directly.
The UK Immigration Process
Immigration is the process of entering and staying in the UK as a permanent resident. The UK has a long history of immigration, where people have migrated to from all over the world. People from other countries move to the UK for a multitude of reasons, such as work, education, political reasons, or to seeking asylum. The process of becoming a permanent resident involves multiple steps and specific criteria which is listed in the application process.
Not everyone gets to immigrate to the UK, there are eligibility requirements. The UK government has various policies and laws in place of this process to manage and control immigration and it's standards. The government uses currently a point based system for work professions, family reasons, and guidance for students or those seeking asylum.
Immigration to the UK can be somewhat complicated in an ever changing world of geopolitical tensions, and uncertainty with regards to becoming a citizen from another country. It's best practice to consult with an agent directly from the immigration office to discuss your options if you're interested in immigrating to the United Kingdom.
How to Get a UK Visa
If you are interested in a UK Visa, there are multiple ways to do so. Here are some of the most common options for obtaining a UK Visa:
Skilled Worker Visa: This is the most common means for skilled workers to immigrate to the UK. The UK operates a point based system that evaluates candidates based on factors such as their age, language proficiency in English, prior work experience, and other specific criteria. If you meet the eligibility criteria, you can then proceed and apply for a skilled worker visa. You will also need an employer to sponsor you.
Student Visa: If you want to pursue your education in the UK, you can apply for a student visa. You will need to have applied and been accepted into a qualified education program, and meet the eligibility criteria, which includes proficiency in the English language and be able to show that you have enough financial resources to support your stay.
Family Visa: If one of your family members is a UK citizen or permanent resident, they can be a sponsor for you to come to the UK. Family sponsorship is available for spouses and partners, as well as children and dependents.
Entrepreneur Visa: You can apply for an entrepreneur visa if you want to start a business up in the UK. You will need to meet a minimum investment and be able to show that your business is viable.
Global Talent visa: You can apply for this type of visa if you highly skilled professional in the fields of science, engineering, humanities, medicine, technology, or the arts. An endorsement will also be necessary for this visa process.
How To Check Your UK Immigration Status
Follow these steps to access your UK immigration status:
First, contact the UK government directly or visit their website for immigration and citizenship information. Use this site to learn about the different types of visas, immigration, and citizenship requirements: https://www.gov.uk/browse/visas-immigration.
If you've already submitted your application for a UK Visa, you can check the status of your application by logging into the UK Visa and Citizenship Application Services (UKVCAS) website. You can also book appointments and make payments here. To do this, you will first need to create an online account to access your application status and make payments.
If you are already living in the United Kingdom, you can check your immigration status by using the service 'View and prove your immigration status' on the UK.gov website. You will also need to create an account first, and give them your information such as your biometric residence permit (BRP) number, passport information, and other relevant personal information to verify who you are.
Another option to check your immigration status is to call the UK government's immigration contact centre directly. The contact centre can be helpful with finding information about your immigration status as well as answer other relevant questions. The best number for the contact centre is +44 300 123 2241 from inside the UK, or on +44 20 7035 4848 from outside the UK.
It's important to note that accessing some immigration status information may require you to have permissions or specific documents and identification. Some information may not be available online or over the phone, and you may need to submit a request or obtain your requested information in person.
How To Immigrate From The UK To Canada
If you are currently a UK citizen and you want to immigrate to Canada, here are a few ways to accomplish this:
Express Canada Entry: This method of immigration to Canada is the most common method for skilled workers. The Express Entry system is a point based system that evaluates people on such factors such as: age, education, language proficiency, work experience, and other relevant criteria. If a candidate meets the minimum eligibility criteria, they will have the ability to start their Express Entry profile and enter a pool of potential immigrant candidates. Then, they'll be evaluated on a score based system that may eventually eventually be eligible to apply for permanent Canadian residency and become a Canadian citizen.
The Provincial Nominee Program (PNP): Each province and territory in Canada has its own PNP. These programs allow provinces to nominate candidates who meet their specific economic and labour market needs. If you have a job offer from a Canadian employer or meet the eligibility criteria for a specific province, you can apply for a PNP.
Family sponsorship: If you have a close family member who is a Canadian citizen or permanent resident, they can sponsor you to come to Canada. Family sponsorship is available for spouses, common-law partners, dependent children, parents, and grandparents.
Work permits: If you have a job offer from a Canadian employer, you can apply for a work permit. This can be a good option if you want to gain Canadian work experience or if you are not eligible for Express Entry or a PNP.
Study permits: If you want to continue your academic studies in Canada, you can apply for a student study permit. This might be consideration if you want to gain Canadian education and work experience.
Please note that each of the different immigration choices has its own eligibility requirements and separate application process. Additional information about immigrating to Canada can be located on the Canadian Immigration Website: https://www.canada.ca/en/immigration-refugees-citizenship/services/immigrate-canada.html.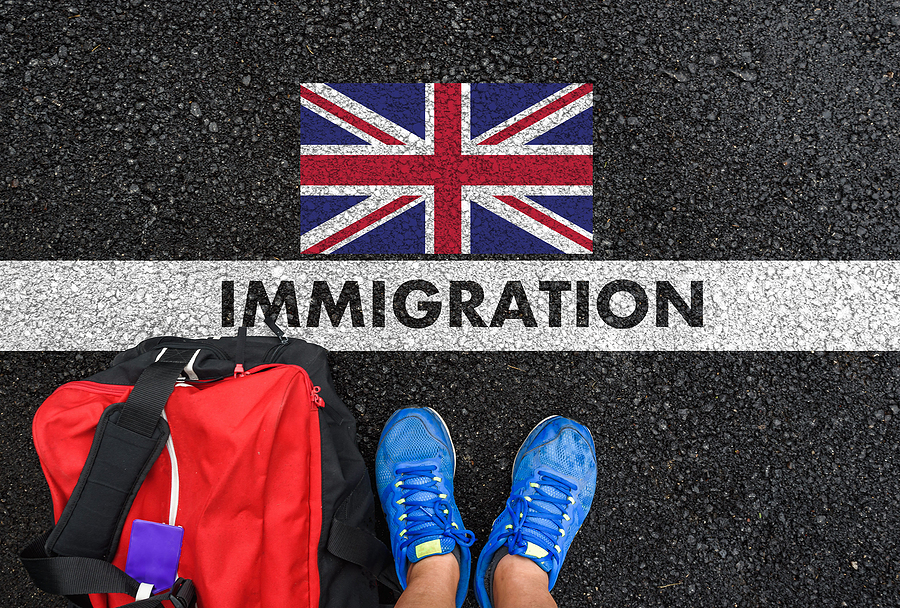 Advertising Disclosure: This post may contain promotional links. publicrecordsearch.co.uk may be compensated if you use these links.