What Information Can Be Obtained from a USA Divorce Records Search?
There are a collection of records that are classed as important, sharing vital information about a person. They are called vital records and one of them is divorce records. Divorce records are going to share when the divorce was granted, as well as the reason for the breakup of the marriage. Some examples include adultery and abandonment.
Not only is this going to give you information on the date and reason for the dissolution of a marriage or domestic partnership, but it can also share other details about an individual. For example, you are going to be able to find out the maiden name of the woman and if there are any children from that marriage. Their names should be listed. You can also find out other personal details, such as the date of birth of the couple. All of this information can be very useful when you are trying to learn about your family history or are attempting to locate an ancestor.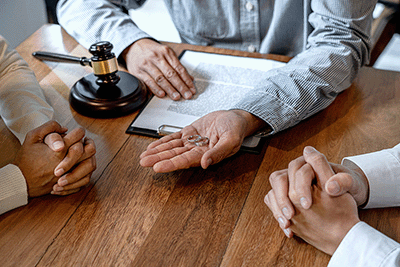 Where to Begin Your USA Divorce Records Search
Divorce records are in the public domain, which means that you should be able to view them. However, there can be some details that are not open to the public. This can include any financial information or settlement that are part of the divorce. It is possible for some divorce records to be sealed.
There are a few ways you can begin your search for divorce records in the United States. First of all, you can write to the vital records office in the state that the couple was granted their divorce. You will have to provide all of the information you know about the individual or couple and may have to pay a fee. You will have to be patient for a response if you choose to write to the vital records office.
You also have the choice to contact the Clerk of Courts in the county where the divorce happened. They should have divorce records that they can share with you. Information that is going to make this search easier includes the first and last names of one of the parties or the couple. If you know the date of the marriage or divorce this is also going to help. Again, you are going to have to wait for an answer and to be patient to find out all of this information about an ancestor. It may be possible to call the clerk of courts office, but they may still prefer a written request for divorce records.
Alternatively, you can use an online database and search for divorce records in your own time. In order to do this, you are going to need some basic information first. This will include the first and last name of the individual. This can be a person's maiden or married name. This can be done from the comfort of your own home.

Advertising Disclosure: This post may contain promotional links. publicrecordsearch.co.uk may be compensated if you use these links.