What Information Can Be Obtained from a USA Court Records Search?
Court records are an account of a court proceeding in which the information of a court proceeding is written down by a court reporter. In the United States, courts have kept records since before the country was founded. The United States Constitution created federal courts and allowed states to construct their own courts. So, states were then divided into counties, each with its own circuit court. A judge's verdict on any sort of court matter, as well as a trial or appeals court of record account, can be found in court records.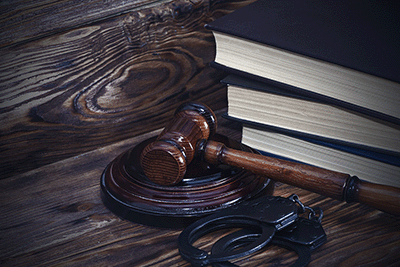 In general, the information that can be gathered from court records are significant as they contain details about plaintiff and defendant, dates pertaining to the lawsuit, such as motion filings and court appearances, copies of all papers submitted in the case by each side, and possibly a transcript of the trial along with its outcome.
There are different types of court records, and each provides you with specific information depending on what you are searching for, and these include criminal court records that provide you with information concerning misdemeanor offices and more serious crimes like burglary, murder, manslaughter, and more.
Civil court records are another type that offers you information regarding offenses like violent crime or drug possession that would not be held in a civil court, and even includes details about cases related to financial settlements in personal and business matters.
Other records that you can obtain from court records include traffic court records, family court records, and divorce court records that can give you information including the date of ticket payments or records related to more serious offenses like DUI, custody cases, and placement or removal of children from the family home, and evidence for legal separation, respectively.
Where to Begin Your USA Court Records Search?
You may want to obtain court records for many reasons, be it trying to locate a missing family member or to learn more about a particular person. Luckily for you, not only does the United States of America store the court records, but also you these records are accessible to the public, and you are only one click away from obtaining what you need.
One approach, and perhaps it may be the most effective, is to use the PACER and the United States Courts online system, which gives you free public access and provides court records dating back to 1999.
Another approach would be visiting the clerk's office in the state where you suspect or know for a fact that a court proceeding took place, and simply request these records in person.
Lastly, you can refer to third-party websites that may provide you with a wide range of court cases. Such websites will make your searching process easier and more effective. However, it is crucial to keep in mind that information received from a third-party site may be incomplete and so cannot be utilized in court.

Advertising Disclosure: This post may contain promotional links. publicrecordsearch.co.uk may be compensated if you use these links.