How To Find Burial Records
UK burial records can be accessed in several ways, by visiting the cemetery or parish or a churchyard in person, contacting the parish religious organization directly, or searching online public record websites. The UK National archives also keeps burial records has made them accessible online. Some genealogy websites and organizations also hold burial records, which can be searched using a variety of criteria. It is important to note that some records may not be publicly available, particularly if they contain sensitive or personal information.
What Are Burial Records
UK burial records are a valuable resource for genealogical and historical information. They can include death related information such as the name of the deceased, date of birth and death, and location of burial. Some UK burial records may also include additional details such as cause of death, occupation, immigration records and genealogy records. Many people research burial records for reasons such as finding a long lost family member, or building a family tree or research of another person's family lineage. Whatever the reason for obtaining burial records in the UK, there are some simple ways to find this information online.
What is a Burial
A burial usually involves placing the body in a casket and burying it in the ground or in a mausoleum. The burial process typically includes a funeral service and may involve a hearse and pallbearers. Family and friends of the deceased often attend the funeral service to pay their last respects.
There are various laws and regulations regarding burials in the UK, including those related to the location and depth of the burial, the type of casket used, and the protection of graveyards and burial grounds. Additionally, there are also environmental and sustainability considerations, such as the use of eco-friendly burials.
Church Burials
The most traditional types of burials in the UK are church burials, in which the deceased is buried in a cemetery attached to a church. This type of burial is religious, which often includes a religious service or ceremony that is conducted my a priest or minister and accompanied by hymns and prayers. The ceremonies and procedures for a church burial will vary depending on the denomination of the church. The most common type of church burial includes a plot and gravesite with the body in a casket or shroud and a tombstone or plaque to identify the person who is buried there.
Where Kings and Queens are Buried
Kings and Queens of England have been buried in a multitude of locations throughout the country's history. Here are some of the most notable burial places for royalty in the UK:
Westminster Abbey, London: This historic place has been the site of many royal coronations as well as burials, including King Henry III, King Edward the Confessor, and Queen Elizabeth I.
King George VI Memorial Chapel, Windsor Castle: This chapel is the final resting place of several members of the British royal family, including Queen Elizabeth II, King Edward VII, and King Henry VIII.
Canterbury Cathedral, Kent: This historical cathedral is the final resting place of King Henry IV and King Henry VIII's wife, Queen Catherine of Aragon.
St. Edmundsbury Cathedral, Suffolk: This cathedral hosts the final resting place of King Henry VI.
Fotheringhay Castle, Northamptonshire: This castle is where King Richard III was executed, who was later reburied in Leicester Cathedral.
These are just a few of the most notable burial locations where kings and queens of England have been buried, but there are many others throughout the UK.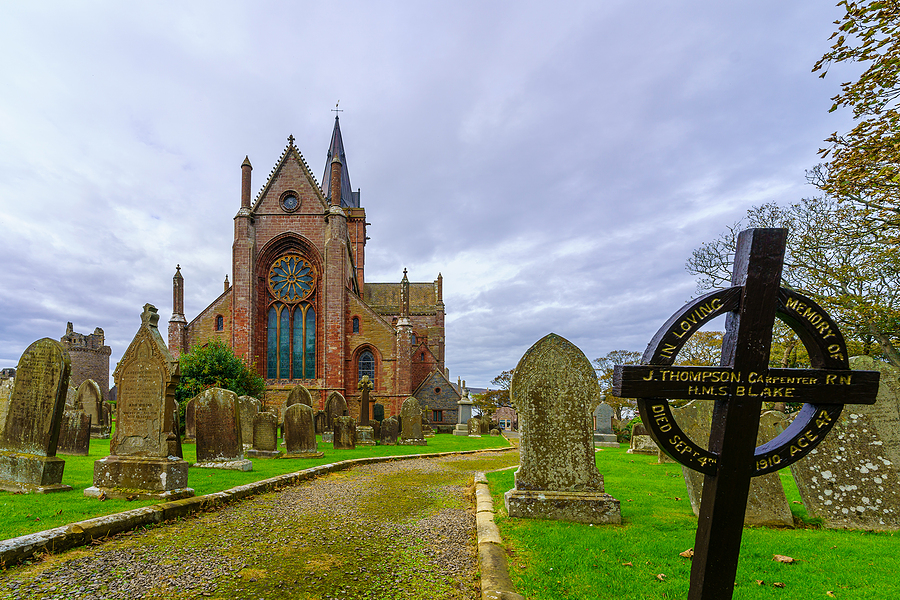 Advertising Disclosure: This post may contain promotional links. publicrecordsearch.co.uk may be compensated if you use these links.
---
UK Burial Records - FAQ
Are burial records public information?
Yes, UK burial records are public information however there are some limitations on what information can be accessed, depending on what year you are trying to find burial records for. Recent burial records might have restrictions to protect the privacy of individuals and families. Some of the best resource to access this information are the UK National Archives, local parish records, and genealogy websites.
How far back to burial records go?
Burial records in the UK go back to the 16th century but more complete burial records start in the 19th century. Some of the much older burial records can be inconsistent because not everything was digitized an available online.
Can I access UK burial records for free?
There are some free online resources you can access some burial records without a fee such as the National Archives, and some genealogy sites will offer some limited free information. If you need to have an archive printed up for you, there might be a small fee charged for this service.
What is the difference between a burial record and death certificate?
UK death certificates are official documents confirming the details of a person's death, including cause and location. A UK burial record specifically focuses on the details of a person's burial, and burial location.
Are cremation records held separately from burial records?
Yes, cremation records are usually archived separately from burial records, cremation records are often at the crematorium where the cremation took place.
Does a burial record show the burial site or grave?
Sometimes, but not always. If the burial record provides a specific location, and the grave still exists, you can visit it. Some older graves might be unmarked or have eroded headstones. It really depends on what time frame the burial took place and the condition of the burial location.
---