Click Here to Run a USA People Search
Would you like to know a little more about someone's past?
The act of invading someone's privacy might seem intrusive, but it is an excellent way to learn more about them. For example, perhaps someone is lying to you regarding their criminal history, or maybe you want to look into your own family members' backgrounds.
If this sounds like you, continue reading below to learn how you can conduct a USA people search to locate information on someone.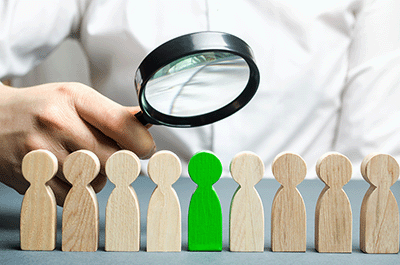 What Information Can Be Obtained from a USA People Search
A variety of online public records are available to provide you with more information about someone. You can use these records to locate an old friend, learn more about someone you've just met, or as part of your family history research. The following are some of the different records you can find from a USA people search.
Court Records
Often when someone is digging information on someone, the first record they will check is court records. Within a court record, you'll discover information regarding the charge and outcome of the case. Criminal records are easily searchable if you know someone has one or if they lie about it to you.
Military Records
If you know a person who served in the military, the Department of Veterans Affairs can help you find their military records. They can provide information about tours of duty, the dates, the places, and the rank held during service. However, you may not be able to obtain specific information due to legislation or privacy concerns.
Death Records
There is a reason why the United States maintains vital records. You never know when you might need someone's death records, especially when it comes to a family member.
For example, a wife may need her husband's death record to receive social security benefits or gain access to his bank account. Death records serve as evidence of a person's passing.
During your investigation, you can learn more about someone by finding information on their phone numbers, e-mail addresses, traffic citations, and marriages. You might wonder if it's legal for you to obtain these records.
The Freedom of Information Act considers the above records as public records. Therefore, the law allows you access to these records unless they are exempt by the nine exemptions.
Where to Begin Your USA People Search
There are different places where you can begin your USA People Search online. You can start by going to your state's department of health website to see how you can obtain records on someone.
For example, Kentucky has the Office of Vital Statistics to help those needing birth, death, and marriage records. However, doing it this way can be a hassle, take longer, and not find much information.
If you are looking for information about someone you know, using a third-party website can be helpful. You can quickly research someone through this site's database of public and private records. In addition, several search options provide you with information about someone when using it, facilitating your search.
Why would you want to conduct a USA People Search?
USA People Searches are beneficial for a variety of reasons. For example, you might want to find out if someone new is hiding something from you (which sounds weird, but you should always stay safe), or you might be trying to dig up your family history.
A USA People Search can also help you see what kind of records there are about you, and if you find any errors, you'll have the opportunity to fix them. Whatever the reason, there are tools out there that can assist you.

Advertising Disclosure: This post may contain promotional links. publicrecordsearch.co.uk may be compensated if you use these links.