How To Run a UK Public Records Search
A UK public records search can be run by anyone with an internet connection and a smartphone, computer, tablet or any device. To begin you'll need to know the complete name of the individual you'd like to perform your UK public record search on. It's also helpful to know other information about that person such as their date of birth or year of birth or death. Then you can begin your search by entering the name into the search fields and selecting what type of public record you want to locate. Perhaps it's a marriage record or birth or death record. You can find military service records, immigration information, parish and church records, addresses, registers and census records, newspaper archives and genealogy records and much more. Once you completed your search you should also verify that you've found the public record for the correct person as many people n the UK share the same name so a birth date will help you refine your results and confirm your records are accurate.
Accessing Public Records In The UK Using The General Register Office
The popularity of genealogy has made historical searches in the UK very popular. Many people are searching their lineage back as far as they can to get a deeper understanding of who their ancestors were. Many individuals want to know about their roots.
The United Kingdom has implemented several ways for individuals to research their linage. They have made it easier to find information by making as much of it as possible available via the World Wide Web.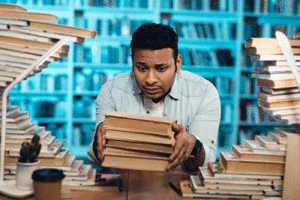 The National Archives is a government office that is responsible for over 1,000 years of records for England, Wales, and the United Kingdom. Their physical address is Kew, Richmond, Surrey, TW9 4DU. If you are unable to locate the information you need or want to see the original documents visit their offices. They also have information available on microfiche and microfilm. They have a wealth of information available and are a great starting place for researching events and places important to your history.
The most complete information available for obtaining many public records will found through the General Register Office. They maintain the national archive of all births, marriages, and deaths. Through this public office, you will find information on births, adoptions, deaths, family history records, marriages, and civil partnerships plus much more. They can be further contacted through the Certificate Services Section at General Register Office, P.O. Box 2, Southport, Merseyside PR8 2JD. The telephone and hours of operations are +44 (0) 845-603-7788 (8 a.m. to 8 p.m. Monday to Friday, Saturday 9 a.m. to 4 p.m.) fax: +44 (0) 170-455-0013. They can be contacted via email at certificate.services@ons.gsi.gov.uk. Include a subject line entitled "GQ" if you do not wish to receive an automated response via the website instructions.
On the General Register Office's website, there are several other websites that individuals will find useful. One such website is the Gov.UK site. This site has a mountain of information to aid in many types of searches. Certificates of many kinds including birth, death, marriage, and civil partnerships can be ordered from the Gov.UK site as well as the General Register Office site.
The UK government has made it easy and convenient to research and apply for many documents. The websites are easy to navigate and contact information is supplied if there are any questions. Genealogists whether professional or amateur will find many useful features and available information on these websites to aid in their searches.
Title description: Searching information for your family tree has become easy with the websites made available by the UK government. Whether you wish to do online research or physical examination of useful documents the General Register Office website will aid you in the journey.
England Public Records
When putting together a family history or trying to trace relatives in England, it may be useful to use a combination of public record and private genealogy searches. FindMyPast, Ancestry.com, and MyHeritage are widely regarded as three of the best private genealogy sites for people basing their search in England and Wales, according to a review conducted by Which.co.uk. The main advantage to using such sites is that they offer guidance and support not readily available to people accessing public records directly. While this support can be invaluable during complex genealogy projects, using these sites can prove to be more costly than searching public records directly – depending on the information you need. Keep in mind that the General Register for England and Wales also charges a fixed fee for copies of birth, death, and marriage certificate, so the cost can quickly add up.
Ultimately, the search facilities you use should be dictated by the specific information you need. All events recorded by the General Register of England and Wales are available for public access. Such events include:
• Births, deaths, and marriages – from 1837
• Civil partnerships – from 2005
• Adoption register – from 1927
• Abandoned children – from 1977
Prior to 1837, births, deaths, and marriages were recorded by local English parishes. This information may be accessible via the National Archives catalogue.
Wales Public Records
Civil registration was introduced in Wales in 1837, as it was in England. The rules governing access to these public records are the same in both countries. As a result, the types of public records available in Wales are the same as those listed in the above section. If you're using public records to search for ancestral events prior to this date, you may need to access local Welsh archives. In addition to basic information relating to births, deaths, marriages, and adoptions, local archives may be able to give you access to photographs, maps, records of property sales, and newspaper articles.
Using private genealogy sites to trace your Welsh ancestors can be a smart move if you are having trouble tracking down public records. Ancestry.com and FindMyPast.co.uk are two fantastic paid search facilities for this purpose, but you may also wish to use the free genealogy site FamilySearch.org. In addition, a wealth of information relating to births, deaths, marriages, burials, and baptisms can be found in the National Library of Wales catalogue.
Scotland Public Records
Civil records of births, deaths, and marriages in Scotland date back to 1855. All members of the public have a right to access this information, as Scotland operates under the same public record laws as England and Wales. Copies of public record certificates and other information regarding civil partnerships, stillbirths, and adoptions are available via the National Records of Scotland. To stand the best chance of tracking down the information you need, you should begin your record search with and least a full name and a rough idea of where the event took place.
Public records prior to 1855 can be a little harder to get your hands on, though it is certainly not impossible. Information relating to births, deaths, and marriages which occurred before 1855 can be found by searching local parish records on ScotlandsPeople.gov.uk.
As far as private genealogy websites go, there are a few Scotland-specific sites which are worth checking out. These include:
• Scotsclans.com – This site offers search facilities aimed at people with ancient Scottish heritage who wish to trace their clan roots.
• Scotland.org – This site provides lineage search facilities and an online community to people with Scottish heritage, all over the world.
Northern Ireland Public Records
Northern Ireland public records began in 1864, though non-Catholic marriages were recorded from 1845. The Public Record Office of Northern Ireland (PRONI) is the best place to begin a search for records of births, deaths, and marriages. This institution only became the official home of Northern Irish public records in 1923, which means you may need to look elsewhere to access public records for events occurring prior to this date. Via the PRONI website, members of the public can access or find the location of various public records that may be useful in compiling a family history, including:
• Testamentary papers
• Valuation records
• Street directories
• Free-holders registers
• Birth, death, and marriage records
The laws concerning access to public records in Northern Ireland are different to those in other UK countries. This may affect your ability to trace living relatives, as the electoral register is off limits to anybody other than the elected representatives, electoral candidates, and police forces.
Besides the main three UK genealogy sites mentioned earlier, people seeking to trace their Northern Irish ancestry may wish to use an online search facility called AncestryIreland.com. This site offers access to civil parish maps and parish maps, in addition to birth, death, and marriage records.
Public Record Searches That Are Trending Now
Advertising Disclosure: This post may contain promotional links. publicrecordsearch.co.uk may be compensated if you use these links.
---
UK Public Record FAQ
What are public records in the UK?
Public records in the UK are typically government collected documents that are shared and generally allowed to access by the public after a period of time when they are initially sealed.
Who manages UK public records?
Public records in the UK are managed by various government departments, local authorities, and the National Archives.
Can anyone access UK public records?
Yes, generally anyone can access these records, but there are some exceptions. Certain sensitive information may be exempted from public access under the Data Protection Act, GDPR, or Freedom of Information Act.
What is the Freedom of Information Act?
The Freedom of Information Act 2000 (FOI) provides public access to information held by UK public agencies and the government. It does this in a couple of ways: public authorities are required to publish certain information about their activities, and members of the public are entitled to request information from those public agencies.
What kind of information is public record in the UK?
Public records cover a wide range of information, including birth, marriage and death records, census records, court and legal records, electoral rolls, military service records, and property records, immigration and naturalization records, parish records and more.
What is the Public Records Act?
The Public Records Act was initiated in1958 and 1967, and these acts started the management of public records in the UK. It is the duty of the Keeper of Public Records in selecting, preserving, and making certain records available to the general public.
Are court records public record in the UK?
Yes, court records, including judgments and case files, are usually a part of public records. However, most sensitive information may be redacted.
Are property ownership records public in the UK?
Yes, the Land Registry maintains a public record of land ownership in England and Wales. Information about property price and ownership details can be made available by this department.
---