How to Run a UK Car History Check
You may not have had a reason to run a UK vehicle record check before. But if you have now encountered a situation where you want to explore details about a vehicle, you will be glad to know that the process can be simple. There are many online search websites you can use to find out information on a car, whether it is your own or another vehicle that belongs to someone else. You can also UK government websites and DVLA to get information.
Why You Should Run a UK Car History Check?
Are you planning on purchasing a used vehicle? In the age of technology, it is simple to buy a car on the internet. Businesses and private individuals can post an advert to sell their saloon, hatchback, or SUV. This advert is able to reach a lot of people, which includes you.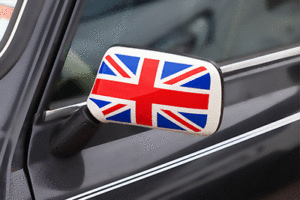 Of course, you are going to be excited about finding the right model and make. It is always advised to check out the car in person before making a final purchasing decision. This way, you can inspect the body of the vehicle, as well as the interior. The last thing you want is to rely on an image online, as we all know that this is not always the reality of what you are going to get.
But seeing the vehicle in person is not enough. If you want to enjoy peace of mind and know that you are making the right decision, it is recommended that you carry out a UK vehicle record search. This is going to tell you a lot about what has happened to this vehicle when it has been used and owned by someone else. These are details that you would not know simply looking at the car. For example, a UK car history check is going to reveal whether this vehicle has been in an accident or even if it has failed an MOT. If you discover something that you do not like, you can know not to purchase that car. Alternatively, you can buy that vehicle with confidence.
UK Vehicle Report Include:
• The make and model of the car
• The transmission and number of gears
• The fuel type
• Engine capacity and number
• Year of manufacture
• Date first registered
• Any outstanding finance
• Number of previous owners
• Recorded mileage
• If it has been reported stolen
Using the DVLA to Find UK Vehicle Records
In order to find out the UK vehicle records that you need, you can use the Driver and Vehicle Agency, which is often referred to as the DVLA. This is a UK organisation that holds over 40 million vehicle records. There is a lot of useful and interesting information you can find out about a car using the DVLA. This includes everything from vehicle tax to when its MOT expires.
In order to find out information, you can also request details from the DVLA. You are able to ask about your own car or another vehicle that you plan on purchasing. You can also request information on the registered keeper. However, it is essential to note that you will need a 'reasonable cause' in order to request information from DVLA. In order to make this type of request, you will need to fill out a form, which can be referred to as a V888. This will need to be posted to the DVLA.
How to Check the MOT of a UK Vehicle
Another essential test you should run on a vehicle is an MOT history check. After all, an MOT is very important for keeping a car safe and to ensure that it can run efficiently on the road. An MOT test involves checking crucial parts of the vehicle, such as the brakes, lights, seatbelts, exhaust, and fuel system. Therefore, when you check the MOT of a UK vehicle, you can make sure that it has been looked after and received maintenance to stay safe.
Thankfully, it is very easy to check the MOT history of a vehicle. This can be done online through the UK government website. Note that it is only possible to get MOT test results from 2005 in England, Wales, and Scotland. The process is simple, all you are going to need is the vehicle number plate or registration number. This is going to display results from the MOT centre. In order to see more details, you may need the number from the car's log book. This can be referred to as the V5C and it should be an 11-digit number.
This MOT check is going to reveal a lot of useful information. This includes the date of the last MOT test, as well as previous MOT status. You will be able to see if the vehicle has passed and the recorded mileage. There will also be a road tax renewal date.
The Importance of Running a TCO Check
Have you considered running a TCO check on a car you are interested in? TCO is the abbreviation for total cost of ownership. It is recommended that you carry out a TCO check before you purchase a second-hand vehicle. This is going to let you know what you can expect when you buy the car in terms of monthly and yearly expenses. For example, you can find out about services and maintenance, as well as if there is any road tax and how much you are going to have to pay. You can also find out about annual depreciation.
Therefore, it is important to complete a TCO check so that you can get a full picture when it comes to the running costs of a vehicle. While the initial sale price is important, you also need to know that you can afford and way to pay the running costs too.
Running a Scotland Vehicle Record History
If you are purchasing a vehicle from Scotland, it is recommended that you carry out a car history check first. This is going to ensure that the vehicle does not have any faults or problems you should know about before you commit to a purchase. As part of the UK, the process for running a Scotland car history check is similar. You can use an online website to search for the car and view its history, as well as use the UK government website and DVLA.
Check the Used Car History in Wales
No matter where in the UK the vehicle is from, if it has been used, you should carry out a history check. Thus, if you are purchasing a second-hand car from Wales, you will benefit from a full check. This will alert you to any problems or hidden details that the seller did not tell you about. Wales is part of the UK and there are many websites that are dedicated to sharing car histories with you. In addition, you can use the UK government website and DVLA to carry out checks.
Car History Checks in Northern Ireland
Is the car you are planning on purchasing based in Northern Ireland? No matter where in the UK the vehicle is from, it is essential that you complete a car history check. This is going to tell you more details about the vehicle and its history on the road. You are able to find out some information from the UK government website.
Unfortunately, unlike the rest of the UK, it is not possible to check the MOT history of vehicles in Northern Ireland. In other words, if the car has MOT tests carried in Northern Ireland, there is currently no system that is going to allow you to view the past results. This is something you should remember when you are purchasing a used car from Northern Ireland.
Vehicle Record Reports in England
As part of the UK, it is possible to carry out a car history report in England. This is something that is important to do if you are planning on purchasing a second-hand vehicle. This way, you can find out whether it is safe to drive on the road and if it's good value for money for a used car. Thankfully, the process is simple and much of it can be carried out online. There are car history report websites that can be used, as well as information made available from the UK government and DVLA website.
Advertising Disclosure: This post may contain promotional links. publicrecordsearch.co.uk may be compensated if you use these links.