Region in Wales You Can Search Public Records
How To Search Wales Public Records
The process of running a public record search in Wales is a simple process online. With the advent of online database repositories that specialize in UK and specifically Wales public information, any person with a device and an internet connection can access publicly available information with a simple name search. The first step is to know the full name of the person in Wales you'd like to research. Then also try and gather other identifiable information about that person such as their date of birth or year of birth or death and then you'll be ready to begin your research. A great place to start is using an online UK public record website that specializes in public record retrieval or historical genealogical records, depending on what types of information you are looking for. Then when you find the public records of interest for that person in Wales, confirm you've got the correct person with a birth date or other identifiable information. Many people have the same name so it's important to make the confirmation before signing off on your research
Wales Public Record Office
The principality of Wales is part of the United Kingdom and the island of Great Britain. To the west, lies the Irish Sea and the Atlantic Ocean and to the east lies England.
The overall population of, as of 2011, was 3,064,000, over a generally mountainous area
of 20,779 square kilometers, with more than 1,200 miles adjacent to the sea. The highest peak is Yr Wyddfa (Snowdon), with an altitude of 1,085 meters above sea level, and it has maritime climate.
Legal records relating to Wales are available from the National Archive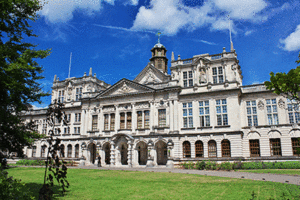 Title: Legal Records Relating to Wales
Description: Legal records relating to Wales.
Comprises plea rolls from the Justice of North Wales in WALE 16 and WALE 20; court and constables' records from the Marcher Lordship of Ruthin in WALE 15; and deeds from the Palatinate of Chester in WALE 29, WALE 30and WALE 31.
The following series were transferred to National Library of Wales in July 1962: WALE 1-7, 9-14, 17-19 and 21-28.
WALE 8 is a number not used. <
For online access to records of births, deaths, marriages and care, parenting, civil partnerships, divorce and Lasting Power of Attorney at Gov.uk
For particular Public Record Office services, go to:
Certificates, register offices, changes of name or gender
Includes researching family history, deed poll changes, correcting certificates
Having a child, parenting and adoption
Legal rights, birth certificates, parental rights and child maintenance
Information about eligibility, claiming and when Child Benefit stops
Lasting Power of Attorney, being in care and your financial affairs
Includes dealing with benefits, taxes and leaving care
Reporting a death, wills, probate and Inheritance Tax
Marriage, Civil Partnership, and Divorce
Includes register offices, decree absolutes and looking after children
For Military service records for the Second World War, kept by the Ministry of Defence, call the free Veterans Helpline 0800 169 2277, or go to the Veterans UK website.
Additional records, such as Parish registers, wills made after the year 1858, records of workhouses, schools and business, or personal papers and diaries, are often kept in local archives
Advertising Disclosure: This post may contain promotional links. publicrecordsearch.co.uk may be compensated if you use these links.