Address:
National Archives
Bishop Street,
Dublin 8,
Ireland
D08 DF85
Phone number: +353 (0)14072300
Email address: query@nationalarchives.ie
Website: https://www.nationalarchives.ie/
Wicklow is a county of Ireland, located in the traditional province of Leinster. As of 2016, it had a population of 10,584. Wicklow is located on Ireland's east coast, immediately south of Dublin. Wexford lies to the south, and Kildare and Carlow are to the west. Wicklow is forty miles long and thirty-three miles wide from north to south and east to west.
The Wicklow Mountains, as well as part of the Leinster Chain mountain range, are found in this County, which also possesses rich lowland plains. A large portion of its coastline is made up of rocky cliffs and beautiful sand beaches.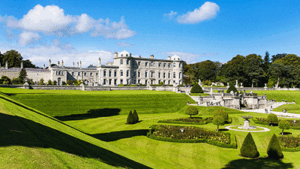 County Wicklow is well-known for its geological inheritance, particularly in the settings of famous landscapes like the Wicklow Mountains and glacial basins like Glendalough. It also comprises a number of outstanding but undervalued geological locations. For example, the ancient mining landscape of Avoca is an important element of the county's geological history, yet it is not often recognized as such.
Wicklow is considered the "Garden of Ireland" by locals. It is the 17th-largest of Ireland's 32 counties in terms of size, measuring 33 miles long by 20 miles wide, as well as the 16th-largest in population size.
Wicklow County Birth Records
You may start your search for birth records by contacting either the General Register Office (GRO) or the Ireland National Archives, as they both have the birth records you are looking for. Being prepared for your visit ahead of time is a significant strategy that will assist you in making your visit more effective. Birth records are an essential source of knowledge. It comprises the name, age, sex, and even information about the parents of a person that may allow you to find the individual you want.
Wicklow County Death Records
For countless years, Wicklow County death records have been retained. A visit to the office of General Register can support you with your search and offer you a free retrieval of death records from 1837-1957 and 1984-2019. These records will allow you to identify your entire name, sex, marital status, and age on a death record in addition to the time, place, and cause of death. Exceptionally, the birthplace, the names, and ages of the children can also be found for the death records from the year 1855.
Wicklow County Marriage Records
Wicklow County marriage records may offer you a plethora of information if you are looking to discover more about a person. If you are seeking a marriage record in Wicklow, the Office of General Register or the Wicklow County Council are the most suitable and useful offices to visit. There, you can search through a large database for exact information, such as entire names of the spouses and the marriage date, and also the marriage place. You can also know about the profession and employment of the couple.
Wicklow County Divorce Records
Legislation permitting legal divorce in Ireland was not adopted until 1995. Divorce paperwork, documents, and records may offer you a wealth of information about people or formerly married couples. For example, their names, sex, location, and date of marriage can be acquired. You may also be presented with even more divorce information. This includes the year of the divorce petition, the circumstances that cause it, and the petitioner.
Wicklow County Genealogy Records
Birth records, death records, and marital records can be quite valuable if you are trying to locate a particular family member. Divorce records acquired in the courts may be helpful if you have a divorced family member or if the divorcee was the family member you are looking for. Moreover, parishes and church records can assist you to find crucial information, including wills, funerals, births, and tax lists for genealogical inquiries, which can be beneficial for your search.
Wicklow County People Search Records
You could want to know more about somebody for a myriad of reasons. A visit to the General Register Office will help you start your searching quest for a certain individual. There are also other resourceful places you can look into, such as local libraries and newspapers. If you are searching for a specific individual, birth, death, and marriage documents are merely some of the records with a visit to these places.
Wicklow County Court Records
A record must be maintained for practically every court case. The files, archives, and records of the Court may be retrieved at the Ireland National Archives, the majority of which date to the year 1992. Substantial and valuable information may be acquired through court records, including, marriage certificates, transfer of the estate, and money transfers with names. These are really helpful findings. You can find more information such as court dates are available in the newspapers.
Wicklow County Criminal Records
To search for criminal records, you may browse through the database and records found at the National Archives office. You are generally recommended to be acquainted with the government court law beforehand, to help smoothen your search procedure. For example, there may also be a part mentioning the person involved in a crime or a disagreeable accident that may be given by local media to provide extra information on the person you are looking for. Consider that a person you are pursuing may be a criminal, a victim, or a criminal witness.
Advertising Disclosure: This post may contain promotional links. publicrecordsearch.co.uk may be compensated if you use these links.