Vehicle records and personal driving records are incredibly detailed and important lists of information related to vehicles and those who drive them. One of the best resources available is the Department of Motor Vehicles (DMV), of which each state in the U.S. has its own DMV. There are also various other ways to conduct a vehicle record search within the U.S. to get the information that you need.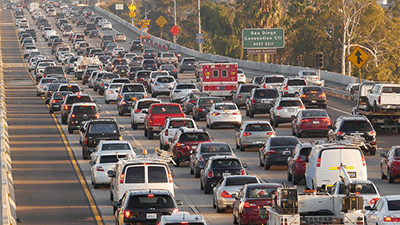 What Information is Obtained from a US Vehicle Record Search?
The information obtained through searching vehicle records by VIN (vehicle identification number), license plate, or registration vary from site to site and agency to agency. Free vehicle record search tools will typically feature less information than paid ones, but the information could be all you need for your specific search purposes.
While not all vehicle history reports contain the same information, you can expect to gather the following information when searching vehicle records by VIN:
• Previous Owners
• Accident History
• Maintenance Record
• Liens
• Recalls
• Title checks
• Flood damage
• History of airbag deployments
• Odometer issues
• Theft record
This information is helpful to prospective buyers who are considering purchasing a used vehicle from a private party. You do not want to purchase a vehicle only to find out it was in a major accident, stolen, flooded, or worse. Obtaining a vehicle record by VIN or license plate number can help eliminate these issues.
Where Should I Start a US Vehicle Record Search?
The best place to start a U.S. vehicle record search is with the specific state Department of Motor Vehicles (DMV) office where the vehicle is registered. The state DMV will have vehicle registration records, vehicle registration records, and more on file. However, states have different processes for requesting and getting information. Some states will provide vehicle history records and driving records easily while others will only release such information to the individual who owns the vehicle or who is requesting their own driving record.
Another place to search for vehicle records by VIN is the National Motor Vehicle Title Information System (NMVTIS). This tool is designed to help prospective buyers perform record checks to ensure that a vehicle they are purchasing is safe. This tool provides stolen vehicle records to keep unwitting buyers from purchasing a stolen vehicle and to help law enforcement in deterring title fraud and other crimes. There are many NMVTIS-approved data providers that offer this information; however, some vehicle history reports can only be provided to car dealerships and not prospective buyers.
The National Insurance Crime Bureau offers a free lookup service–VINCheck–to provide drivers with vehicle information such as whether a vehicle has ever had a salvage title or if it has a record of an insurance theft claim and has not been recovered. This tool only provides vehicle records by VIN number.
How Do I Request Vehicle Information from the Department of Motor Vehicles (DMV)?
Each state in the U.S. has its own DMV to handle licenses, registrations, vehicle records, driving records, and more. All 50 states have their own processes for checking vehicle registration records and performing vehicle record searches.
In many states, only the owner of record on the vehicle title can request a vehicle record. If you are a prospective buyer of a vehicle currently titled in the state, you can ask the current owner to provide the motor vehicle history prior to purchase. In other states, you can submit a request for vehicle information to the DMV, which will provide a record that includes the title history for the vehicle as well as odometer information. However, the personal information (name, address) of the current owner will be withheld due to privacy laws. However, you can also conduct individual searches on a person using a public records search.
How Do I Look Up a Person's Vehicle Driving Record in the US?
A motor vehicle driving record details an individual's driving history. Also known as a motor vehicle report, a driving record is a collection of all public records related to an individual when they were driving. This includes information about tickets, license suspensions, accidents, and more. From the moment a person receives a driver's license, they also have a driving record.
The process for a motor vehicle record check varies from state to state. Requested through the state's DMV, some states only allow an individual to view their driving record. Other states allow anyone to obtain a driving record, usually for a fee and by filling out a form that requires the subject's driver's license number. There are also driving record look-up websites that allow anyone to access this information, and public records also enable you to find out someone's driving record.
Vehicle records, found by searching by VIN or license plate, provide key historical information on a car, including how many owners it has had, how many miles are on the odometer, what maintenance it has had performed, etc. Driving records, found by searching a person's name or driver's license number, provided a detailed history on accidents, tickets, license suspensions, and more.
Both record types are important for drivers on different occasions. Vehicle records are incredibly important for drivers looking to purchase a used vehicle while driving records are more suitable if you are hiring a person for a job that involves driving. There are many places to find information on both if you know where to look.

Advertising Disclosure: This post may contain promotional links. publicrecordsearch.co.uk may be compensated if you use these links.