Are you interested in history? Are you trying to research the ancestry of your family? Do you want to find distant family members who are still living? If you want to know more about your family, using free search tools available on the internet to look through public records is often useful.
You can use the web to look for diverse types of public records. These include deaths, births, marriages, adoptions, court records, criminal records, and more. What is more, you can also find UK passenger records, UK immigration records, UK passenger travel lists, UK migration records, and UK service records on various websites on the internet by performing a UK passenger search.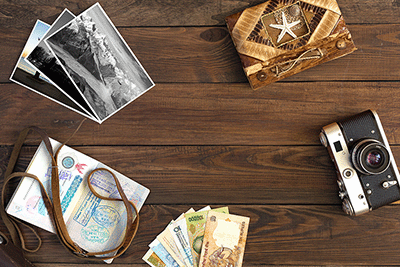 Why You Should Run a UK Passenger History Search
If you want to research your family history thoroughly, learning about the births, deaths, and marriages of your ancestors will only give you a certain amount of information on your family background. If you want to fill in the specific details of your family's history, running a UK passenger history search can help you fill in the specific details.
For example, suppose someone wanted to know more about their great grandfather who came to the UK from Sicily in the early twentieth century. By searching online for UK immigration records or UK passenger travel lists, they may be able to find out exactly when their grandfather arrived in the UK, and even what part of Sicily he came from.
What Specific Records Can Be Found in a UK Passenger History Search?
What will you find out if, for example, you use an internet search engine to check UK passenger records or UK migration records? By checking these records via the web, you may be able to find out an individual's name, age, and occupation. It is also possible to learn where they arrived in the UK, or from which location they left this country for another destination.
How to Run a UK Passenger History Search
If you want to run a passenger history search, many handy websites are available to assist you. For example, a quick visit to the UK National Archives might provide some pertinent information.  
Visit the UK Gov site where you can request personal information held in the borders, immigration, and citizenship system if you would like to access UK immigration records.  
If you know the place in the UK where the individual you are searching for lives or lived, you can refine your search. For example, suppose you wanted to find someone who settled in Manchester. You could visit the Manchester City Council. This webpage is full of convenient links for anyone interested in learning more about migrants in the Manchester area.  
To run a passenger history search, you will need the name of the individual you want to know more about. Any other information you can provide, such as the date of birth, will be practical. Extra information will help you narrow your search. Once you input any relevant information you have, the website will bring up a list of passengers that fit your search criteria. There may be just one passenger on the list. However, if you are looking for a common name, more than one entry may come up. You can look at the list of results to see if there is a potential match.
What UK Passenger Records Are Publicly Available?
It is easy to find a lot of information online. For example, you can use UK passenger travel lists to find out who came to and left the UK. You can access UK service records to find out if an ancestor served in World War Two overseas. UK migration records can tell you exactly when your family member came here. However, UK passenger records only date back as far as 1878.
Additional UK Record Searches to Aid in A UK Passenger History Search
When you search someone's passenger history, what terms should you use to find what you need? Search terms such as UK immigration records, UK passenger travel lists, and UK migration records are convenient. These search terms will bring up a list of relevant websites that can help you find the information you need.
Bear in mind that some of the results you see when you search for a term such as UK passenger travel lists may be more relevant than you think. For example, websites such as Maritime & Historical Research Services or  Goldsmiths University of London might have information that helps you to fit the pieces of your family history together.  
Happy Searching
Hopefully, what you have read here helps you find the information you need. That way, you will discover more about the person or people you are researching. Knowing where you came from and who your relatives are will give you a stronger sense of your family history and intergenerational self. Having this knowledge can bolster your self-esteem and give you a feeling of belonging. Therefore, it is well worth making use of free search tools online to discover your family history.
Be sure to visit Public Record Search UK for additional record searches and informative articles of interest.
Advertising Disclosure: This post may contain promotional links. publicrecordsearch.co.uk may be compensated if you use these links.